Celebrate the Everyday!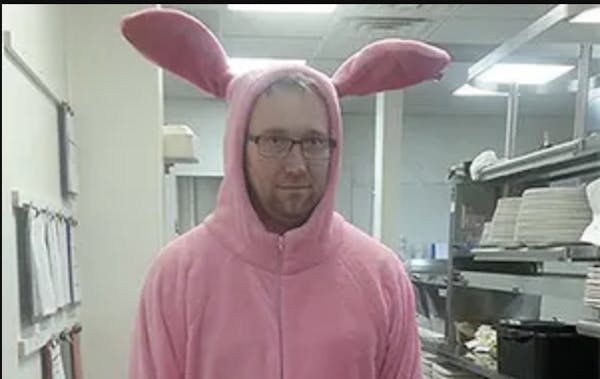 It's been over five years since we first opened Lucha and in those five years we've run all sorts of promotions. Some successful - Daxx's Dialed Tacos, and some not so much - Luchaween circa 2013.
The ill fated "Luchaween 2013"
Our internal event calendar is rolling months in advance or we wouldn't be able to keep up with all the promotions we have planned. I remember one of our first marketing meetings when the agency we were using at the time was questioning me about what I wanted Lucha to be. They wanted to know how I wanted the guest to think of Lucha. I had a few things that I knew for certain. I didn't want Lucha to be the kind of place where you just went on your birthday or anniversary. That said, I wanted people to want to have their birthday or anniversary with us. I wanted the menu to feel like a casual dining restaurant but better. I wanted Lucha to be the kind of place where you can go on a date night or for a special occasion, but that you can also feel comfortable going to on a Tuesday just because you were hungry and were close by.
What we came up with for a tagline for Lucha was "Celebrate the Everyday." This was a spin of the of the tagline for Edgebrook which is "Everyday Edgebrook." Over the years we've had the opportunity to celebrate many days with our guests. Not a weekend goes by where we aren't the gathering place for baby and bridal showers, rehearsal dinners, or going away parties. We've even started catering weddings and large off site events which has been a blast! We love being part of these events. We also have made a big deal out of some "holidays" that might not otherwise be a big deal on your calendar - National Taco Day (just last week), National Mac & Cheese Day, National Tequila Day, and National Margarita Day (one of our biggest days of the year). Heck, if there is a National Day for most anything on our menu, we'll make a big deal out if it. And the best part is that you respond. We offered a discount last year if you ordered like a pirate on "National Talk Like a Pirate Day." People did too!
As a restaurant, we love these impromptu celebrations. We love when we get to celebrate your… last day of school, paid the mortgage off, got a new car, finally got a babysitter, just got my hair done, or whatever day. We are glass half full kind of people and celebrating is something that comes naturally for us. So next time you have a reason to raise your glass or maybe you just need a reason to celebrate something, stop in to Lucha. We'll find an excuse to throw you your own little party. Maybe soon we can celebrate "It Didn't Rain Again Today Day."
Cheers, Joshua