At Lucha, We Believe...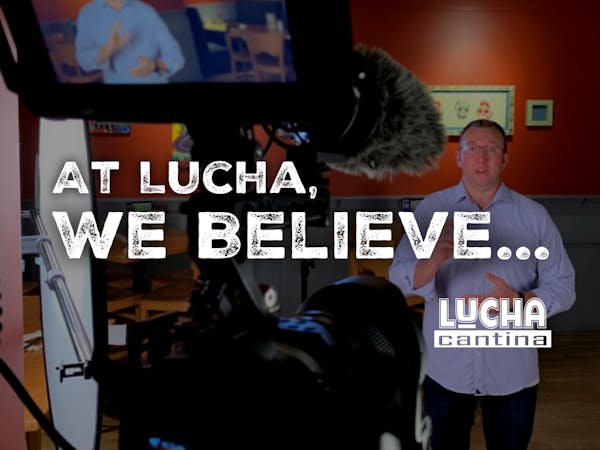 We Believe…
A few months back I found myself thinking about what sets us apart from our other restaurants. What were our unique features? Granted we make different food, but there had to be more to it than that. Did we have our own signature set of values? Were we using a different belief system? Maybe we were, but then again maybe we weren't. I wanted to know what really differentiated us. I took to my circle of friends and asked some pointed questions from the people who use us most often and I listened to their responses. I took this question, along with some of the responses that I had already gathered, to my management team and they helped me come up with some ideas which we slowly dissected and reassembled into what we are now calling our We Believe statements.
We have five statements that we think define the kind of restaurant that we are. Is this exhaustive list? Probably not. I'm sure that over the next several months we will add on. That said, you have to start somewhere and we think five was a good place to start.
Over the next several weeks we are going to be rolling out these We Believe statements one at a time. You might see us talking about them in video form or you might see that we are posting a blog about one of the topics. These are going to be our anthem for the foreseeable future. We hope you follow along as we tell you the story of what We Believe.
Cheers,
Joshua Binning